SIMPLE LIVING
Two small words behind a big movement affecting the lives of people everywhere who are seeking an slower, easier, and happier life. But what does it mean? There are many practices that can be classified as "simple living" and people choose to do them for a wide variety of reasons. Some of the most popular reasons people cite for choosing to live simply are to reduce stress, save money, and be more aware of the present and appreciative of what they have.
If you are interested in simple living for yourself, it can often be overwhelming to know where to begin. Here are a five easy simple living ideas to get you started that you can try today!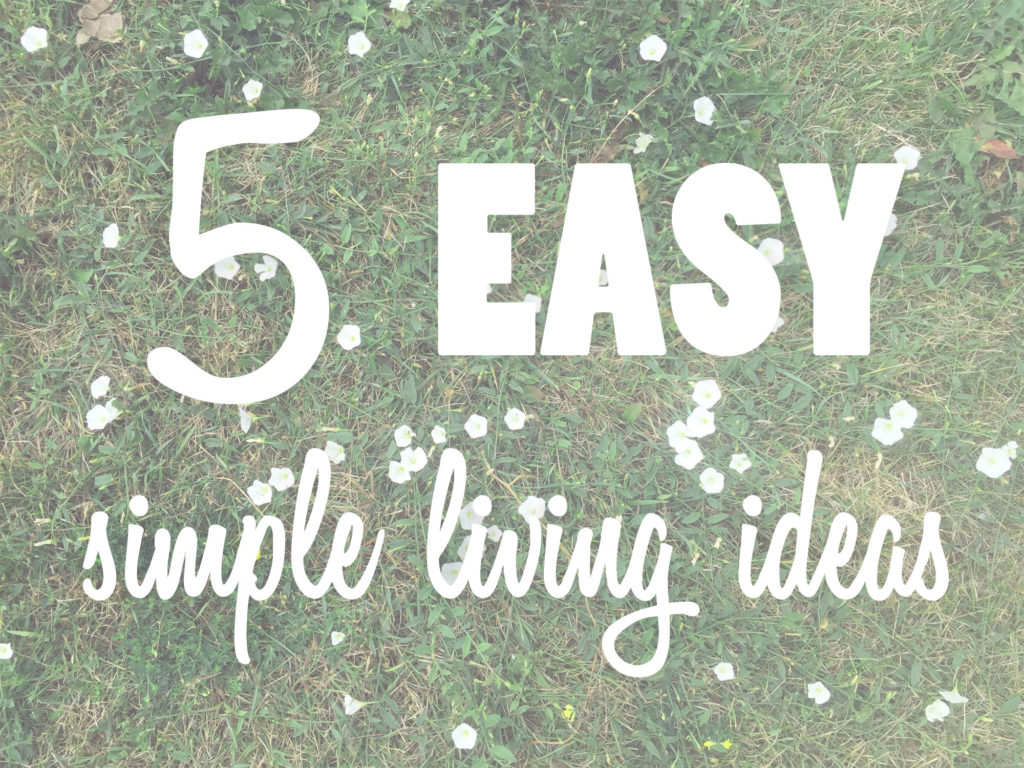 TRY THESE EASY SIMPLE LIVING IDEAS
1.)  CLEAN OUT YOUR CLOSET
Minimalism is a key simple living practice and there is no better place to start downsizing than your closet! Too many possessions, like items of clothing, can distract us from the more important parts of life. Having many articles of clothing and constantly updating your wardrobe requires a lot of time and money which limits what other experiences we can afford to have. Get rid of 20 articles of clothing today and make a resolution to get rid of an old piece each time you buy a new one. As a bonus, you can donate your unwanted items to someone who needs them!
2.)  GO FOR A WALK OUTSIDE
Health is a super important component of simple living. It's hard to focus on anything when we don't feel good or we don't feel good about ourselves. Taking time out of every day to exercise will not only help improve physical fitness but mental clarity as well. And a great way to exercise is walking – it's easy on joints and is a natural fat burning total body workout. You can also take in some fresh air, Vitamin D, and beautiful scenery in the process. Take a 30 minute walk at least three times this week and be amazed by how much better you feel!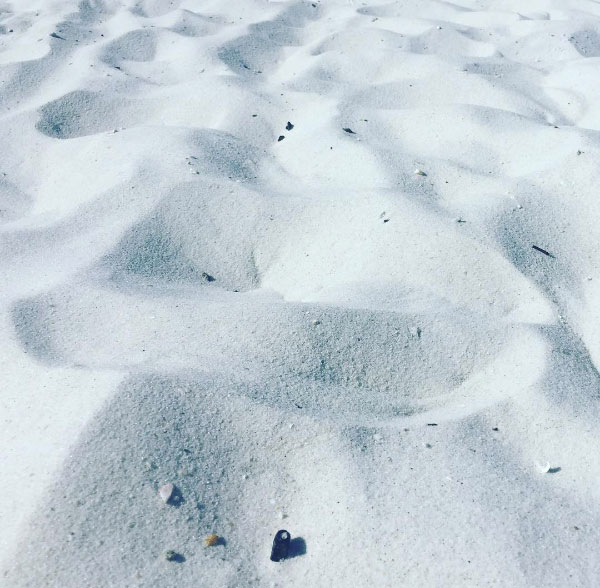 3.)  ELIMINATE OR REDUCE A MONTHLY BILL
Similar to possessions, intangible luxuries like having hundreds of channels or cranking up the air conditioning when it's hot outside are expensive and keeping up with those expenses can become burdensome. Recurring monthly expenses, like cable and internet bundles, cell phone plans, and home utility bills especially add up, often without us realizing it. Consider a big change like trading your cable package for an antenna and a Netflix subscription. Small changes can also be impactful, like unplugging appliances while not in use or opening a window instead of using air conditioning.
4.)  GROW A VEGETABLE GARDEN
Most of us do not get enough vegetables in our diet, but produce is expensive and has a short shelf life. Having your own small vegetable garden is an easy simple living idea that addresses both of those problems! Seeds are cheap and produce multiple vegetables per plant. You can also harvest the vegetables the moment you need them for optimum freshness. Attempt to manage a small vegetable garden with easy-to-grow vegetables like peppers, cucumbers, and leafy greens. You'll enjoy the excuse to spend more time outdoors and the natural stress relief tending to it provides.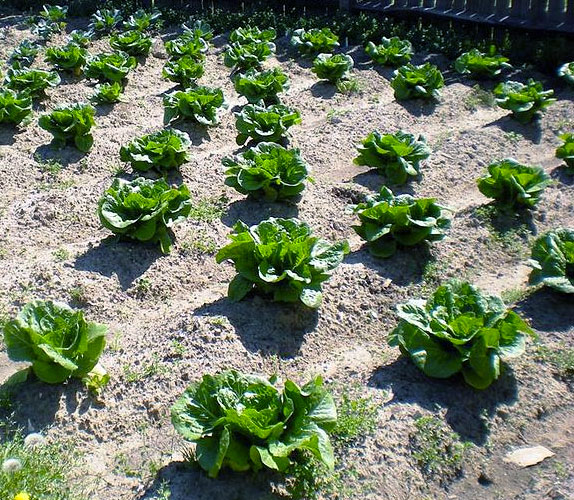 5.)  SPEND TIME WITH FAMILY AND FRIENDS
With busy schedules and competing priorities, it's hard to get good quality time in with our loved ones. Showing appreciation for what we have, including our valued relationships, is a core tenet of simple living. One of our favorite easy simple living ideas that you can try this week is letting those you care about most know how much they mean to you by making it a priority to spend time with them. Schedule a family dinner or get together with a friend you haven't seen in a while for coffee or drinks. If it's a pet that you want to show appreciation for, devote an hour to something they particularly love like walking through the park or playing fetch in the back yard.
Do you have any easy simple living ideas?  Share them in the comments!