The SAUERKROCK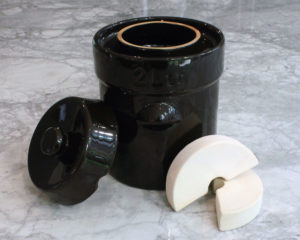 Make your own pickles, kimchi, sauerkraut and more the traditional way with the highly rated SAUERKROCK water-sealed fermentation crock and weights set.
The SAUERSTOMPER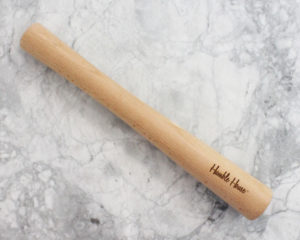 Protect your fermenting foods from mold with the extra long SAUERSTOMPER that packs down vegetables to keep them under the brine in both crocks and jars.
The Humble House collection of home fermentation equipment is a product line comprised of high-quality, affordable, easy-to-use pieces. Inspired by traditional methods of fermentation, our products both simplify and enhance the fermenting experience. No matter your level of experience as a fermenter, our products are designed to help you produce the best batches of probiotic-rich goodies every time and are sure to become fast favorite essentials in the kitchen.
To learn more about a specific product like specifications and usage guidelines, click on one of the images above!