WE'RE (ALMOST) BACK
Due to an exciting but overwhelming demand over the holidays, the 5L Sauerkrock fermentation crock, Humble House's inaugural product, has unfortunately been out of stock since early March. However, we have been very busy throwing and firing even MORE of your favorite fermentation crocks and you can expect to see the 5L Sauerkrock fermentation crock back on the Amazon "shelves" in just TWO WEEKS!
We also have a BIG surprise in store…

A NEW SAUERKROCK FERMENTATION CROCK?!
You heard that right – there's a new Sauerkrock fermentation crock in town. Humble House is expanding our line of fermentation crocks by introducing a smaller 2L version of the beloved "Original" 5L Sauerkrock fermentation crock. Made specifically for those with less space or less demand for that probiotic goodness, it's sure to be well-received and meet the needs of some of our biggest fans. Hey URBANITES – meet your new favorite fermentation crock, the 2L Sauerkrock "City"!
THE 2L SAUERKROCK "CITY"
For those where cupboard real estate is lacking or the occasional serving of sauerkraut, kimchi or pickles for one or two people is sufficient, meet the 2L Sauerkrock "City" which was designed just for you. Over 50% smaller than the Sauerkrock "Original", the Sauerkrock "City" is perfect for your 400 square foot New York City apartment, the San Francisco flat you share with four roommates or even the Tiny House you have parked in best friend's Austin back yard. It is also the perfect fermentation crock for those "experimental" batches you want to test out but aren't ready to commit to with a full batch. The 2L Sauerkrock "City" has a 0.5 gallon capacity, the equivalent of four standard mason jars and, regardless of your situation, is sure to become your new favorite fermentation crock.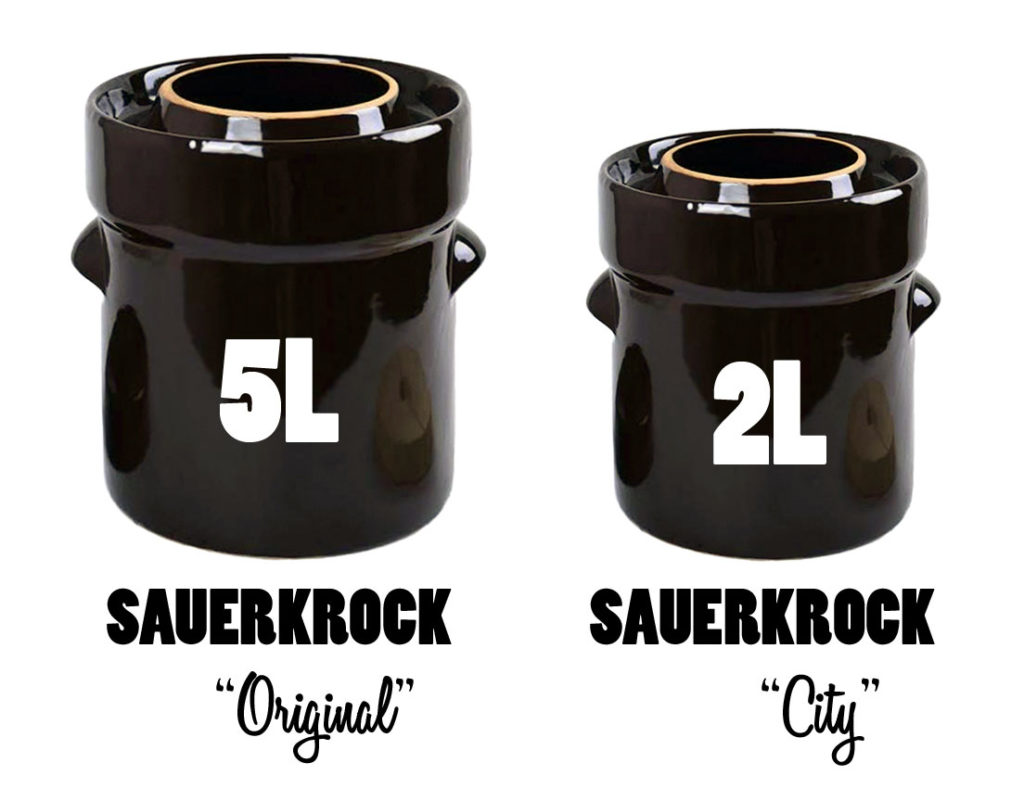 BUT LET'S NOT FORGET WHERE IT ALL STARTED…
THE 5L SAUERKROCK "ORIGINAL"
Tested and trusted (and boasting 4.8 out of 5 stars on Amazon!) the 5L Sauerkrock "Original" is the standard in traditional home-fermenting a kitchen staple. Capable of churning out a gallon of sauerkraut, kimchi or pickles at a time, the 5L Sauerkrock "Original" is best suited for small families or couples who just can't get enough of that fermented, probiotic goodness. At just over a cubic foot in size, the 5L Sauerkrock "Original" takes up roughly the same amount of cabinet space as other kitchen essentials like a stand mixer or set of mixing bowls and is the best choice for those with average-size and above kitchens.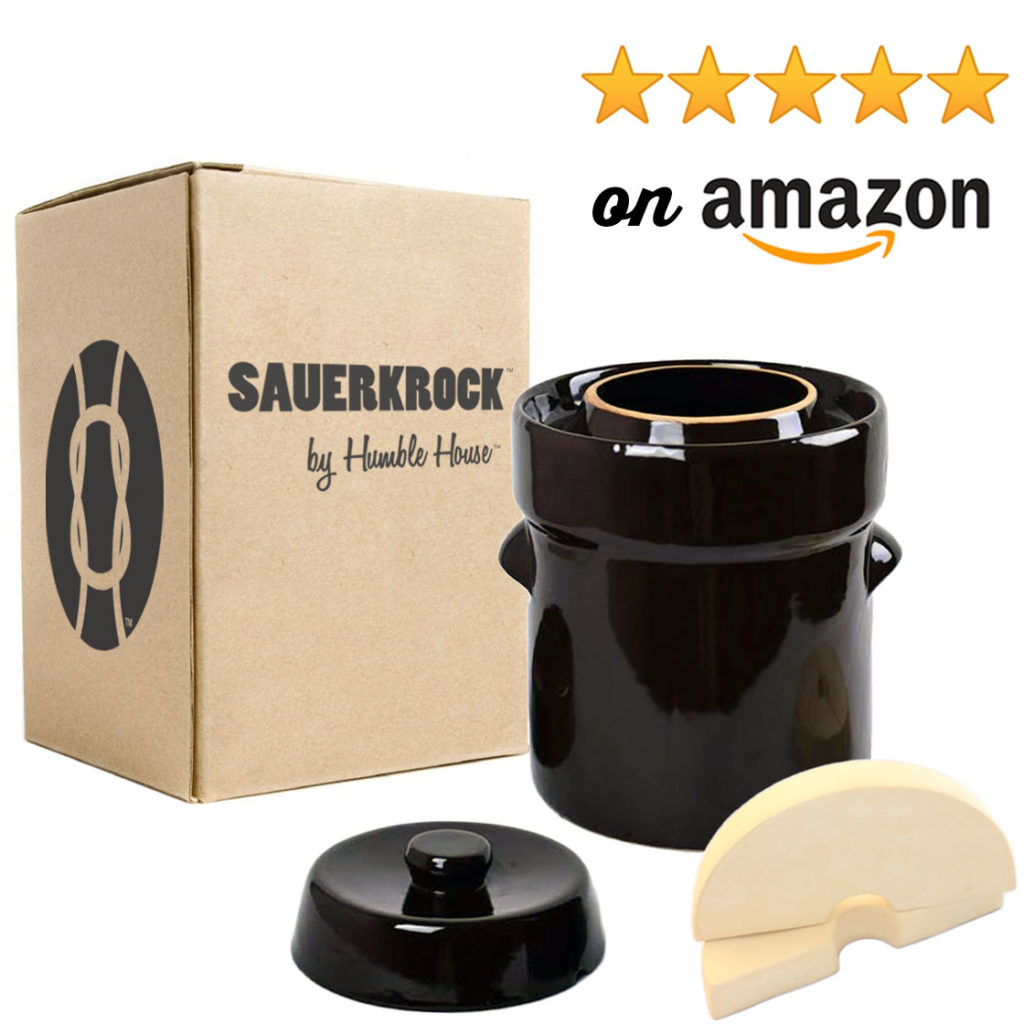 WHICH SAUERKROCK TO CHOOSE?
Whatever your living situation, there is a Sauerkrock fermentation crock that is PERFECT for you. Check out what our customers and biggest fans are saying about the Sauerkrock fermentation crock and be on the lookout in the coming weeks for your favorite fermentation crocks to be back in stock and available for purchase on Amazon. If you have any questions about which Sauerkrock fermentation crock is right for you, please do not hesitate to reach out to one of our helpful Humble House team members at team@humblehouse.co. We can't wait to hear from you!
As always, happy fermenting!
The Humble House Team