AVAILABLE ON AMAZON: 

SHOP NOW!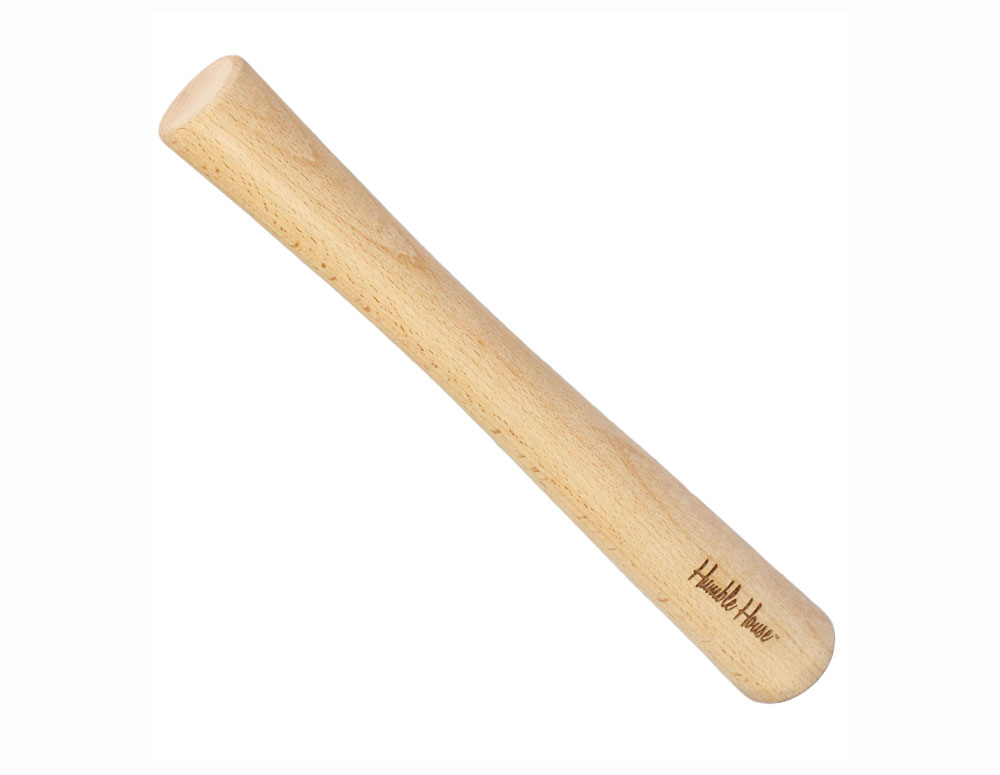 WHAT IS THE SAUERSTOMPER?
One of the most important steps required for a successful ferment is packing down the contents of your fermentation recipe in your fermenting vessel of choice. This is especially true of some of the most popular fermented foods, sauerkraut and kimchi, as it is critical for both recipes that the fermenting cabbage and other ingredients stay submerged in their own brine throughout the fermentation process. Lack of submersion increases your chances of mold growing on your fermenting foods and can ultimately lead to spoilage of the entire batch.
Enter the SAUERSTOMPER™, an extra long sauerkraut pounder made of dense, German beech wood and finished smooth to the touch. Thanks to its 16-inch length, the SAUERSTOMPER™ is one of the only sauerkraut pounders on the market capable of being used with traditional water-sealed fermentation crocks like the SAUERKROCK™. The clever design of the cabbage tamper also includes dual-size ends, one of which is compatible with the opening of a wide-mouth mason jar while the other is perfect for use with standard-size mason jars.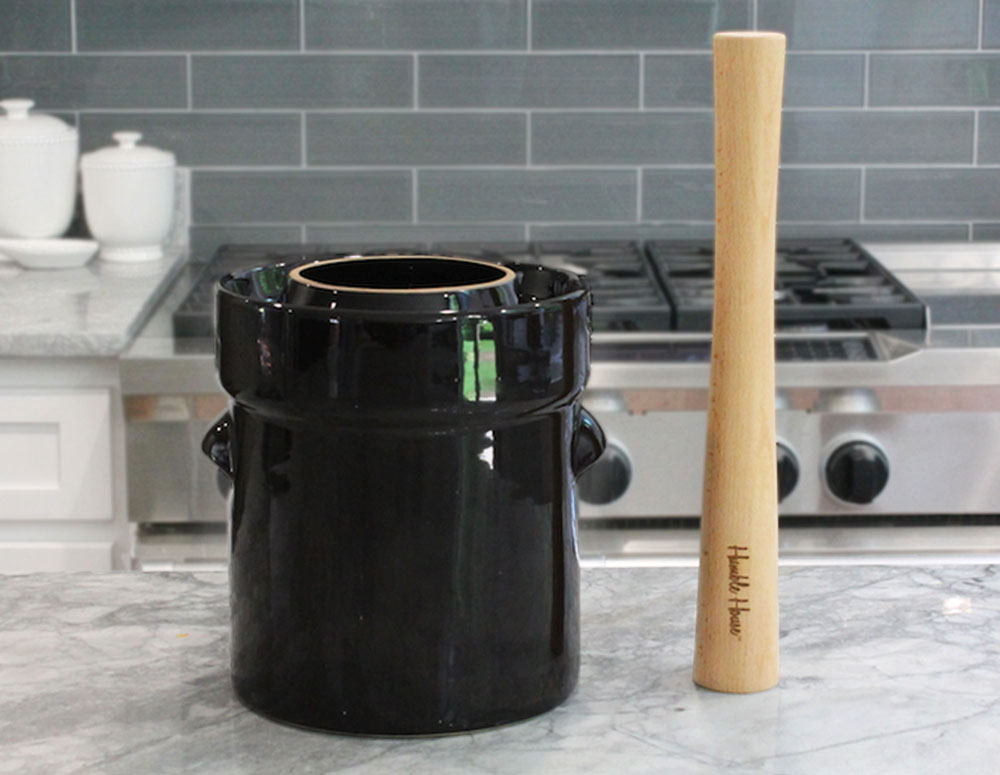 EASY TO USE. EASY TO CLEAN.
The SAUERSTOMPER™ vegetable stomper is extremely easy to use and clean. Simply grip the pounder at one end and firmly pack down your fermented food recipe ingredients into the fermentation vessel with the other end. Do this prior to inserting the fermentation weights and until you are satisfied with the degree of tamping you have reached. When you have finished using the cabbage tamper, clean with vinegar and rinse with warm water, allow it to dry completely before storing.
The SAUERSTOMPER™ by Humble House is the perfect addition to your collection of home fermentation products for making probiotic-rich fermented foods like sauerkraut, kimchi, sour pickles, and more!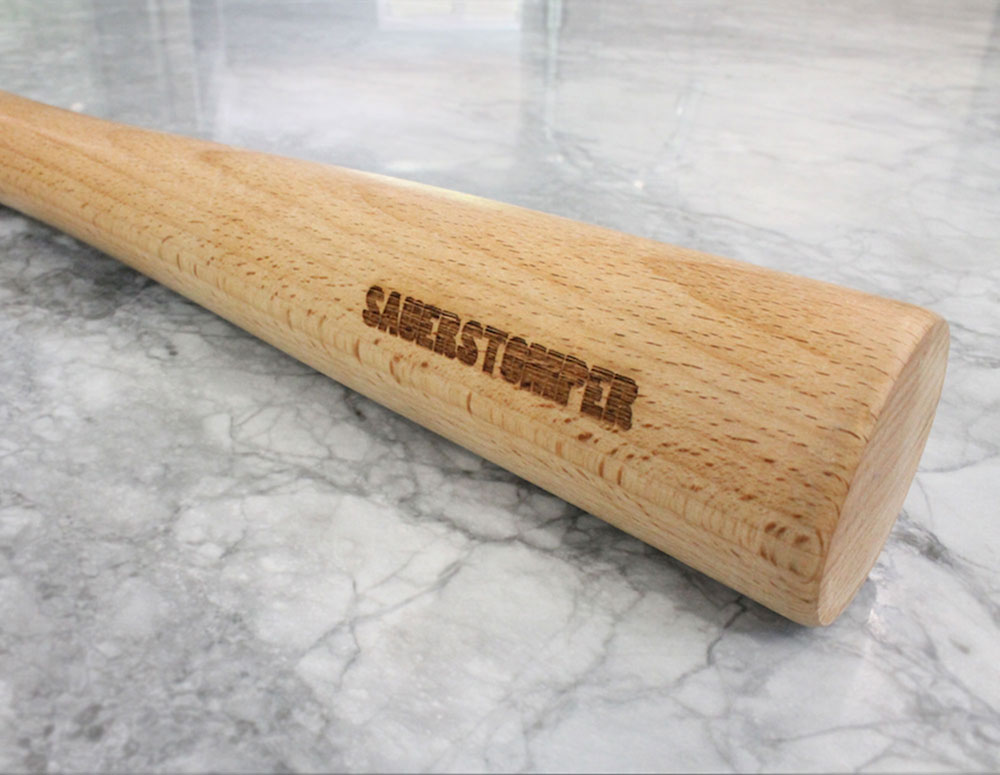 KEY PRODUCT FEATURES
Modern take on the traditional sauerkraut pounder (stomper, tamper, muddler, packer, masher, etc.)

Extra Long 16-Inches is large enough for use with 2L, 5L, and 10L traditional fermentation crocks

Constructed of dense Beech wood from Germany with a smooth finish

Dual-size ends are compatible with standard (1 3/4″) and wide-mouth (2 1/4″) mason jar

All materials and finishes are food grade and 100% safe for home fermentation use
Great for tamping down your favorite fermenting foods like sauerkraut, kimchi, pickles, and more!
Available exclusively on Amazon at the Humble House storefront
UPC: 860805000342

PURCHASE THE SAUERSTOMPER ON AMAZON
The SAUERSTOMPER™, along with other home fermentation products from Humble House such as the SAUERKROCK™ water-sealed fermentation crock, are available for purchase exclusively on Amazon. Check out the Humble House Storefront on Amazon and order yours today – you'll be making your own delicious, probiotic-rich fermented foods in no time!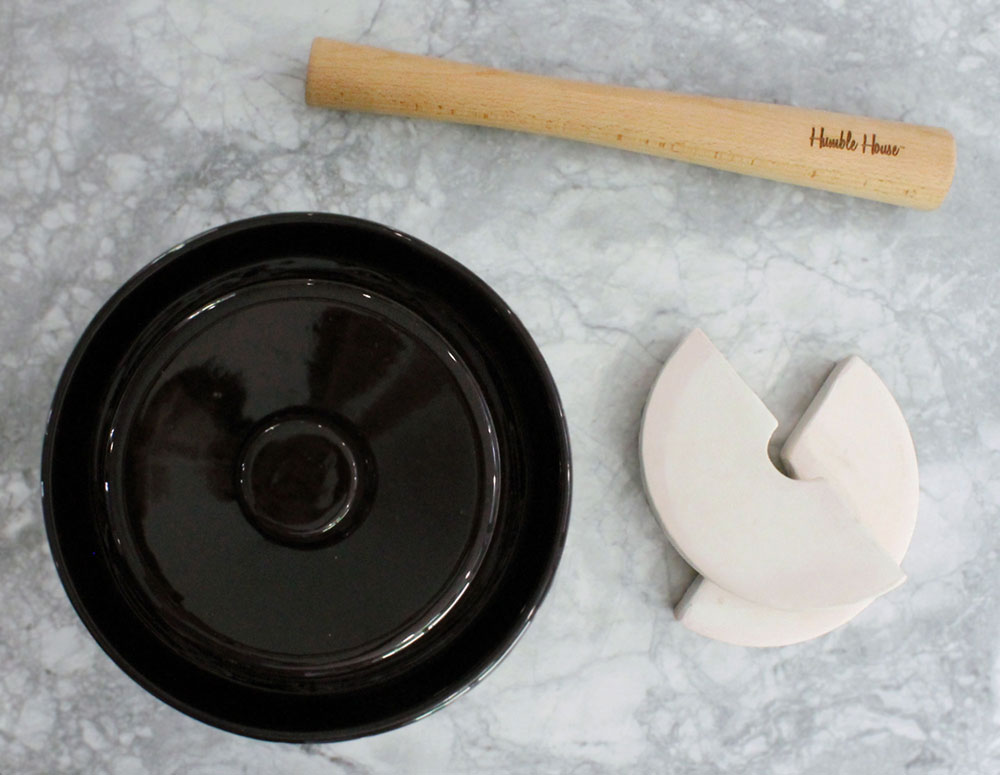 AVAILABLE ON AMAZON: 

SHOP NOW!